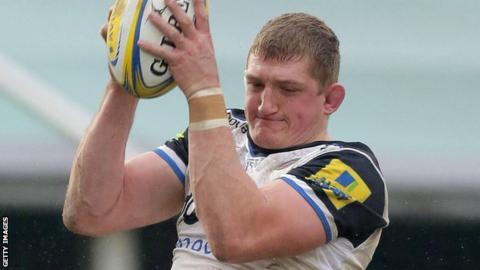 Bath captain Stuart Hooper has retired with immediate effect due to a back injury.
"I did the harm in December against Leicester. I missed six or five weeks got it back into a period when I really could play, but did not get it right sadly.
Now I am really, very excited about the following challenges in life."
Hooper, who sits ninth on the all time record of Premiership appearance makers, became the captain of Bath in 2011.
His side are now ninth in the Premiership.
"To lead like he's done is an excellent homage to the guy," said Bath head coach Mike Ford. "To get this way is an excellent accomplishment, to play in the position he plays for 16 years in the top level.
"Stuart made the decision at the start of the season this would be his last. It is just four matches off his terms although it is not exactly on his terms. Many people must retire with years left inside them.
He is not going away.
"He is an incredible person of excellent character as well as the club have recognised that individuals are in need of folks like this in the organisation. He will be here for quite a while."